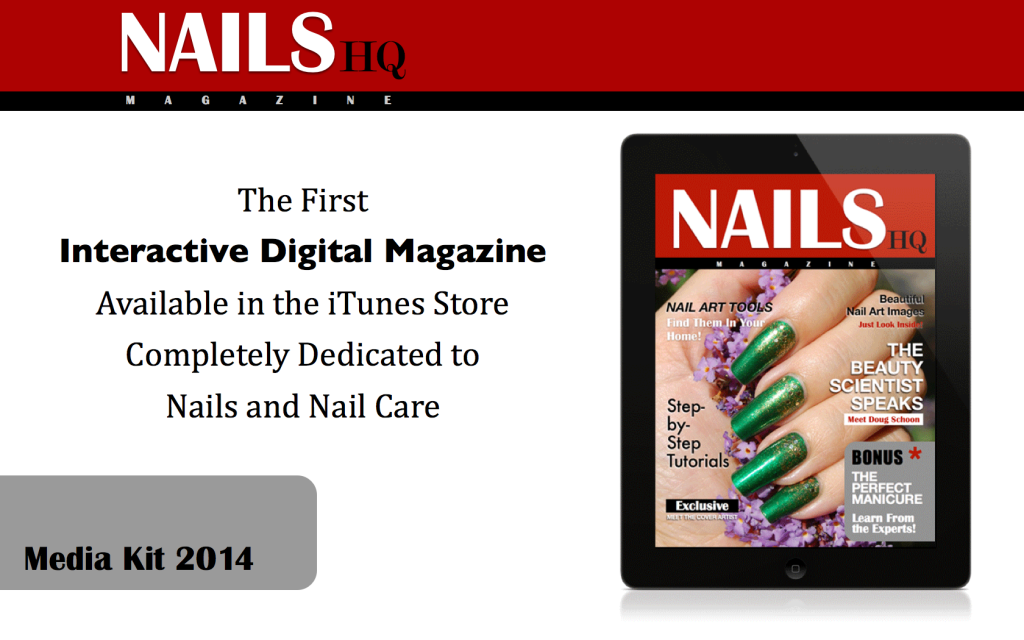 Advertising Information
About NailsHQ Editor and Designer
Ana Seidel has a BA in Advertising Communications from Cal State Fullerton, with an emphasis on graphic design.
She has been involved with the nail art community as a blogger and nail care author for 3 years and is endorsed by scientist and author of Nail Structure and Product Chemistry, Doug Schoon.
"I do recommend checking out Ana's website, NailCareHQ.com. It's very good and contains lots of useful information. I wish more websites were like hers. She actually takes the time to make sure her information is fact-based. Imagine that! Unfortunately that's all too rare these days." ~Doug Schoon
Besides building her own social media platform, Ana's been working diligently making connections with the top nail artists around the globe who have acquired huge social media followings.
Ana hand picks each design from different designers, based on design composition, color coordination, application neatness and exquisite photography. Only the best and most beautiful nail art from around the world will be included in Nails HQ Magazine.
Not only is being chosen to have a design featured in Nails HQ an honor for a nail art designer, she in turn will promote the magazine to her entire following. This gives Nails HQ a powerful word of mouth growth strategy not found in traditional print magazines.
Download Our Media Kit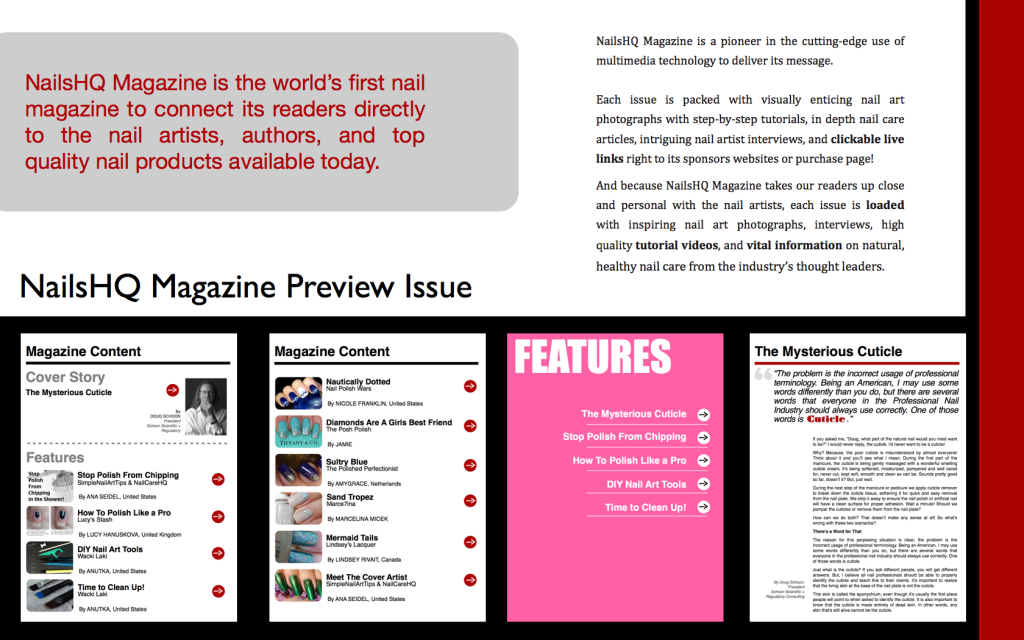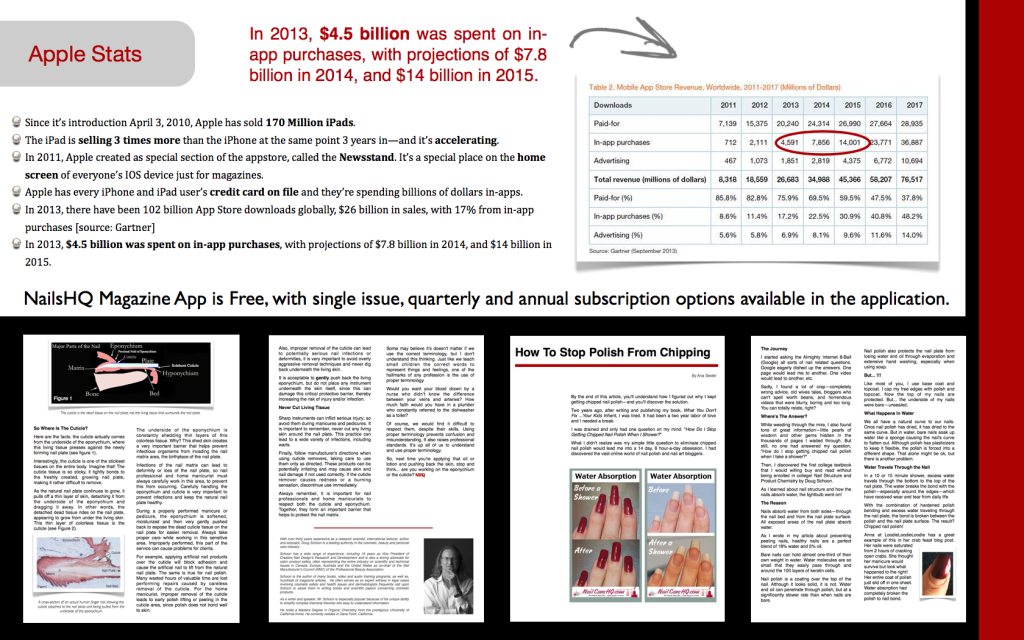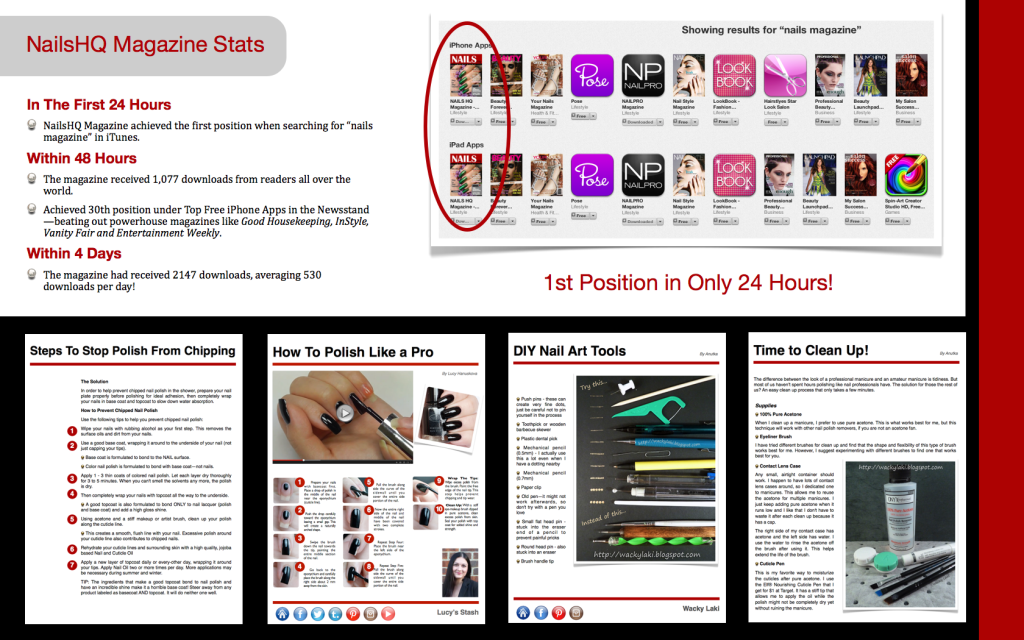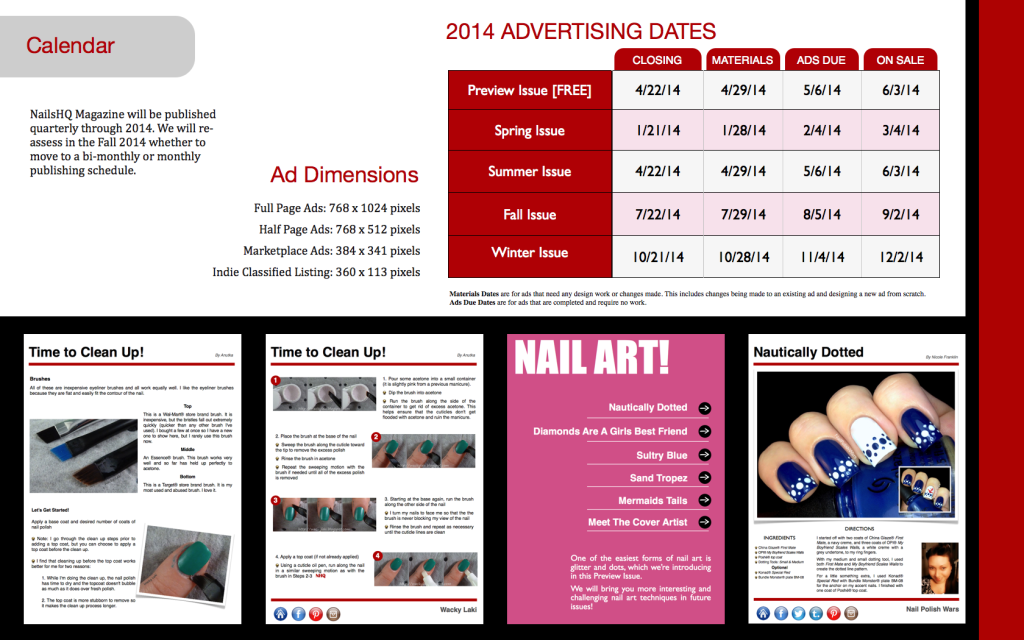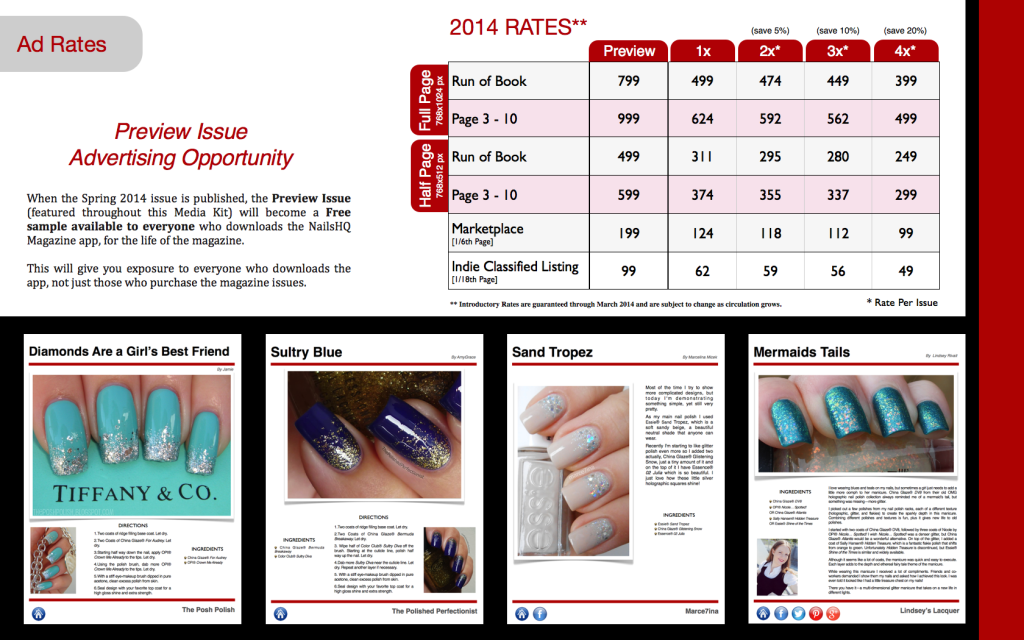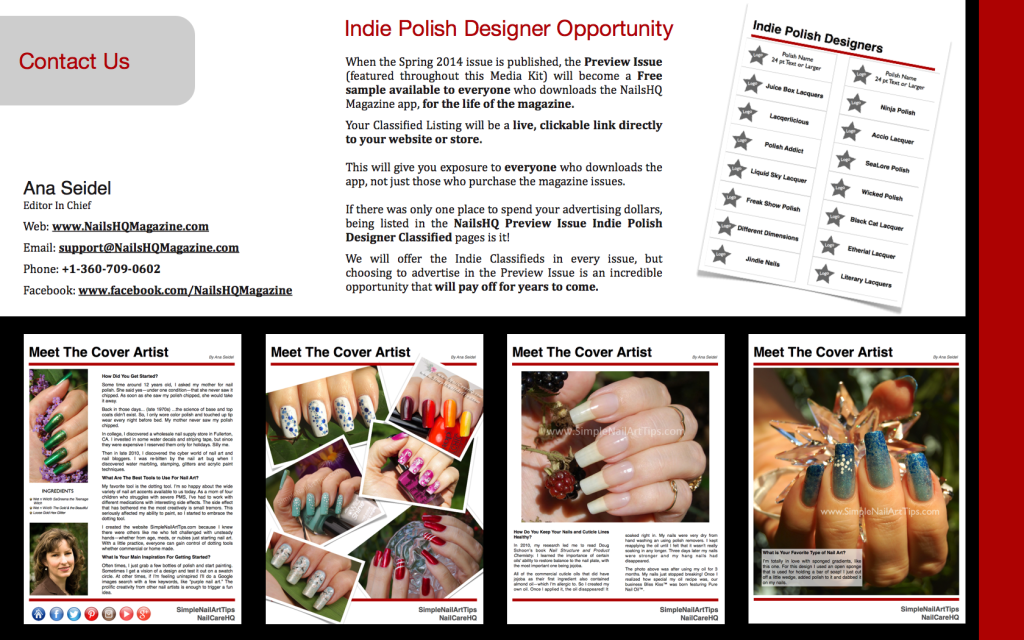 Download Our Media Kit
If you would like more information or you are ready to get started, let us know:
support@NailsHQMagazine.com
Nails HQ Magazine Support
3534 49th Ave SW
Olympia, WA 98512
360-709-0602